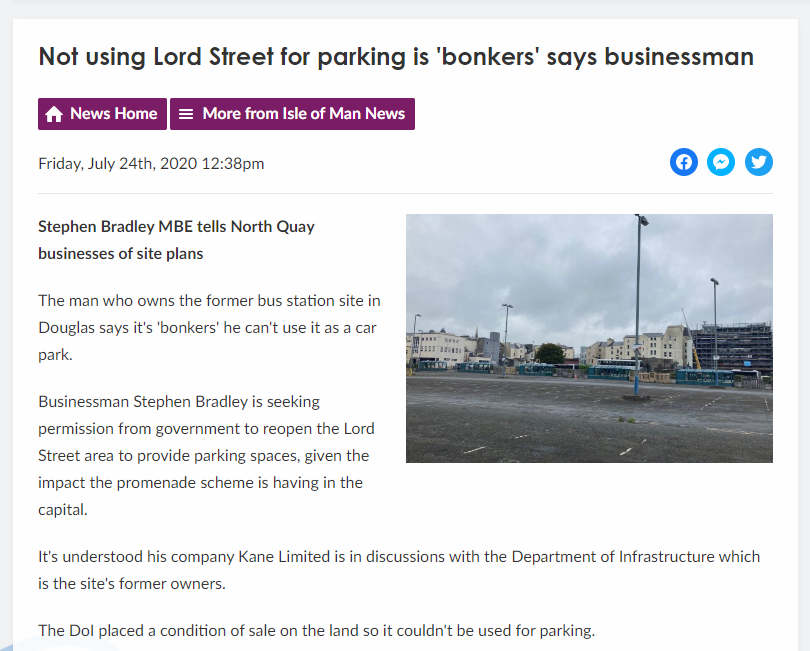 The lack of joined-up thinking makes my heart break for the future of our town centre: on one hand, the IOM Government's Department of Infrastructure has banned the former Lord Street car park from being used as a car park. It is currently empty, with the owners unable to commence construction until the Spring 2021.
Meanwhile, a scheme to make Douglas quay traffic-free has been branded 'dead in the water' by the the IOM Government's Department for Enterprise – because local shops are unhappy about the lack of nearby parking!
You couldn't make this up!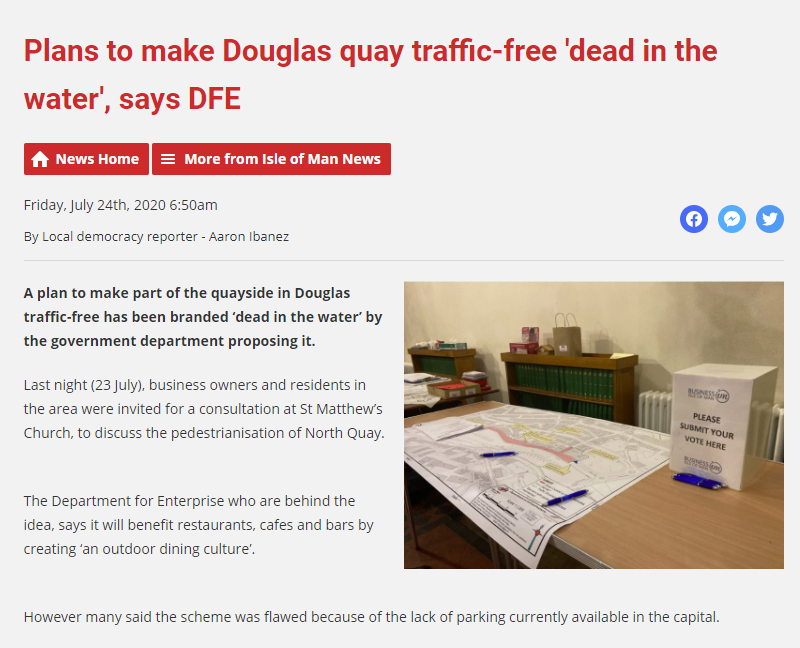 For our high streets to survive into the 21st century, shopping needs to be more than a mere transaction. It needs to be an experience, like, for example, Liverpool One, where services, entertainment, food and retail are all integrated. Otherwise, more people will refuse to deal with the hassle of travelling, shopping, and returning home to just buy an item, when they can get the same item delivered using their phone more easily.
Douglas (and Peel, Castletown, Ramsey, St John's and PSM/PE) will only survive as commercial hubs if it's more than a financial transaction to conduct. I expect you'll see more coffee shops, more beauty services, and more other experiences grow over time. The proposed cinema development on North Quay, Douglas, is a good example of the possibility.
The Lord Street site should be allowed to be used as a car park in the short-term, so that local residents can easily park in town to shop at shops and eat at restaurants.